See the schedule for even more dates.
Venue Spotlight: Hill Creek Farms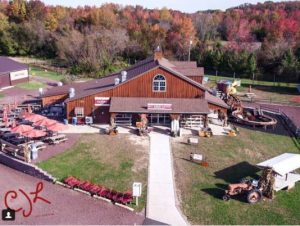 Check out Hill Creek Farms in Mullica Hill, NJ in picturesque South Harrison Township. Their idyllic 24-acre local produce farm has two huge apple orchards with over 17,000 apple trees between them, plus an orchard of plums, Asian pears, and nectarines. They offer guests a chance to experience a real working farm through a unique agritourism (or, agricultural tourism) outing. It's the perfect weekend activity for family fun!
About Marc's Music


Marc's love of musical performance was re-initiated in 1995 after years of absence, only now it was something different altogether.
He combined his eternal love for singing with self-taught acoustic guitar accompaniment.
The selections are the "Folk & Pop Songs of the 60's & 70's", some of the greatest songs ever written in this genre.

You know… the songs of Bob Dylan, Cat Stevens, Joni Mitchell, Beatles, John Denver, Crosby-Stills-and Nash, etc.
These songs need to remembered and kept alive through performance.  In addition to the music, the messages can be profound.
Marc's musical services are available for private parties, cocktails, community events, dedications, background music, funerals, retirement communities, restaurants, coffee houses, etc. Contact Me Now!